Pitch Wars 2020 wishlist | Jake Nicholls
There is a text-only version of this page available here.
If there's anything I can do to make my wishlist and website more accessible to you, please don't hesitate to get in touch with me directly at
jake@futureworldsediting.co.uk
.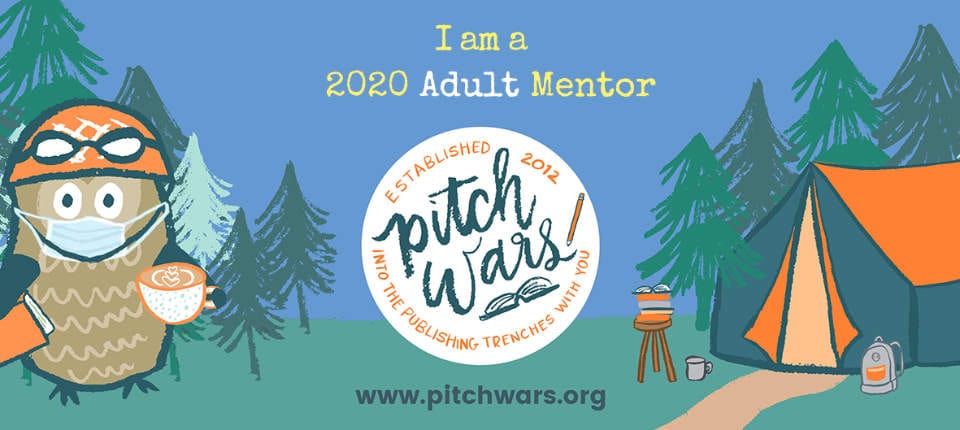 Hello, everyone! A big welcome to my wishlist for this year's Pitch Wars. For those of you who don't know, Pitch Wars is a mentoring programme where people with industry experience team up with a writer and spend three months helping them revise their manuscript and get it ready for an agent showcase. For more info, visit pitchwars.org.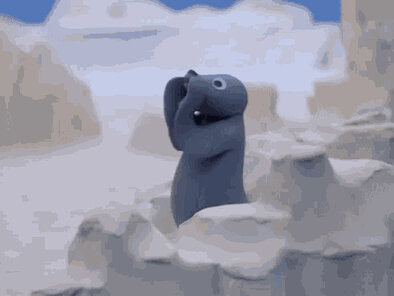 I am mentoring ADULT submissions this year, focusing on SCIENCE FICTION and FANTASY. I will also accept NA submissions.
If that's not you, then it's been lovely having you here regardless. Here's a cookie for the road (🍪), and I wish you luck finding mentors who match your needs. (Click here to plummet down to the list of blog links.)
Ok, if you're still here: hooray! Let's get cracking.
Who am I?
I'm Jake (they/them) and I'm a fiction editor. I work with authors to help them develop their manuscripts and hone their writing craft. This year is my first time being involved with Pitch Wars, but in many ways, my job is like being a Pitch Wars mentor all year round—it's about working closely with an author, giving them in-depth, tailored feedback and being a champion for them and their work.
I've worked in the book industry for a decade: as a bookseller, an intern at a not-for-profit literary organisation and now as a fiction editor. I've done more training with the Editorial Freelancers Association than you can shake a stick at. In short, I know my way around a manuscript and I'm experienced at working with writers and giving them an energising boost in the direction they want to go.
You can find out more about me and what I do by browsing around this very website or by finding me on Twitter @JakeCNicholls.
What you can expect from me
This is how I imagine the revision process going:
I'll read through your manuscript and send you an extensive revision letter with my overall thoughts and any big-scale suggestions. You'll then have some time to make changes and I'll be on hand to guide you and send you encouraging cat/dog/dinosaur pictures whenever you need them. That'll be the first round of revisions.


Once that's done, we'll launch into the second round. This will be focused on changes on the smaller scale, plus some line edits. We'll likely do this in little back-and-forth batches so that we can make the most of the time we have available. (Cat/dog/dinosaur pictures will still be available at all times.)
When I do this with clients, we'd normally be looking at a timeline of 6+ months—so doing it in just 3 months is going to be INTENSE. I'll need you to do your best to stick to whatever schedule we agree on and to keep lines of communication open so that I'm aware of any problems you might run into, and I'll do the same at my end.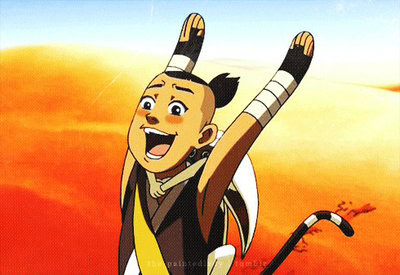 I prefer to work primarily via email (plus text messages if you're up for that), but if you have a strong preference for another communication method, then let me know and I'll be as flexible as I can.
I will be positive and encouraging at all times. I aim to empower you, not overwhelm you. As well as giving you guidance on where you could strengthen your manuscript, I'll make sure you know where you're doing amazing things, too! I will never insist on a change—you'll be in control of your manuscript at all times and I'll support you however you want to do things.
There will be stressful moments, but we'll ride them together, as a team. I'll be cheering you on the whole way!
What I'm looking for
Before we crack into the subgenres and tropes that I'm hoping to see in my inbox, let me first say that what I'll be looking for above all else is:
CHARACTER, CHARACTER, CHARACTER (say that fast x10, I dare you).
I'm interested in manuscripts where the characters drive the plot, not the other way around. Where the characters struggle and change, and their relationships to other characters struggle and change. Where the protagonist is complex, multifaceted and maybe even downright dubious, but you can't help but feel invested in their story anyway. I'm looking for emotion, woven so tightly into the plot that you can't have one without the other.
And most of all, I'm looking for stories full of diverse characters—particularly from writers whose identities and experiences are typically underrepresented in the publishing industry. If your manuscript is not #ownvoices and/or contains characters with identities and experiences outside of your own, I may suggest that we bring a sensitivity reader on board as part of the revision process—so I'm looking for someone who is open to that possibility.
---
All righty, time for some specifics.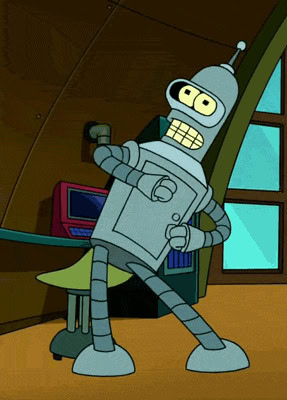 In the SCIENCE FICTION corner, I'm especially up for THINGS IN SPACE. That could cover space opera, military SF, soft science fiction, hard science fiction… As long as that delicious dose of character is there, I'm all for it. I just really dig stories that take place in space and on spaceships.
I'm a sucker for space fighter pilots à la Battlestar Galactica or Brandon Sanderson's Skyward (not technically in space, but close enough). I also like to sink my teeth into more expansive military sci-fi along the lines of Ninefox Gambit by Yoon Ha Lee.
That's not to say that I'm not also up for planetside sci-fi. Whether it's near-future, dystopian, post-apocalyptic, cyberpunk or any other type of -punk, I'm here for it. Again, character is top of the list for me, so I'm not too concerned by the subgenre label. Earth-based SF I've enjoyed recently includes: Rosewater by Tade Thompson, Blackfish City by Sam J. Miller and Wanderers by Chuck Wendig.
I'm overly enthusiastic for stories featuring ARTIFICIAL INTELLIGENCE, robots and especially sentient spaceships. Things like Ancillary Justice by Ann Leckie, A Closed and Common Orbit by Becky Chambers, Embers of War by Gareth L. Powell, and the Culture novels by Iain M. Banks are all right up my alley, as is the aforementioned Battlestar Galactica and the general concept of Westworld.
Please send me any sci-fi that has a healthy splash of horror elements, too! Alien is probably my favourite film, and I adored The Luminous Dead by Caitlin Starling and Wilder Girls by Rory Power. Elements of body horror, bio horror and some good ol' survival horror are very welcome.
---
In terms of FANTASY, I think I can sum up my tastes with: THE WEIRDER THE BETTER.
Whether you've got high fantasy or low fantasy (or YES PLEASE SCIENCE FANTASY), I'm looking for that character and I'm looking for something fresh and new and strange.
Give me weird creatures, atmospheric settings, and magic that is dangerous, sinister and unpredictable. The shadow creature in A Wizard of Earthsea by Ursula K. Le Guin terrified me as a kid—give me things like that! Give me settings like the apocalyptic world of The Fifth Season by N.K. Jemisin, or the creepy beauty of The Dark Crystal: Age of Resistance. And give me the chaotic intensity of Black Leopard, Red Wolf by Marlon James, which blew me away as much as it disturbed me.
I love to see other genres and genre tropes mashed up through a fantasy lens—like in Terry Pratchett's Discworld books, where the City Watch books are like urban fantasy police procedurals and the Witches books riff on Shakespeare plays. (By the way, if you've got anything remotely similar to Sir Terry's books—GIVE IT TO ME RIGHT NOW!! *regains composure* Much obliged.)
---
Tropes & themes I love to see:
found families and rag-tag teams;
humour, wit, snark and sarcasm;
fish out of water situations;
going undercover / being in disguise;
grey area between good and evil;
dubious protagonists and relatable villains;
unreliable narrators;
unconventional narrative structure;
anything that centres around or plays with concepts of language (like Embassytown by China Miéville, The Raven Tower by Ann Leckie, Arrival).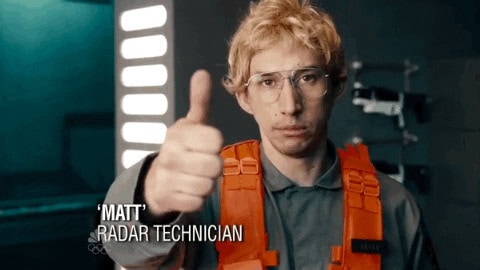 Things I'm not looking for right now
Time travel plots—by which I mean stories where characters are jumping back and forth through time, tweaking history and finding out that their grandkid is also somehow their grandparent. Nothing wrong with those type of stories, they just make me irrationally grouchy. I'm fine with books where time travel is just a way of getting to the plot, not the plot itself, e.g. Night Watch by Terry Pratchett or stand-alone episodes of Doctor Who.
As much as I'd like to be, I'm not the best person to send straight-up horror novels to—but as mentioned above, I do love me some elements of horror within science fiction and fantasy novels.
Stories that centre on classic paranormal entities like ghosts, zombies, vampires etc., unless you've given them a really, really fresh twist (like putting them in SPACE!).
I'm not the right mentor for you if romance takes the centre stage of your story (i.e. is the main plot). I'm also not that interested in strictly heteronormative romantic subplots. But if you've got a queer romantic or queer platonic subplot going on—yes, please! Vomit those rainbows at me!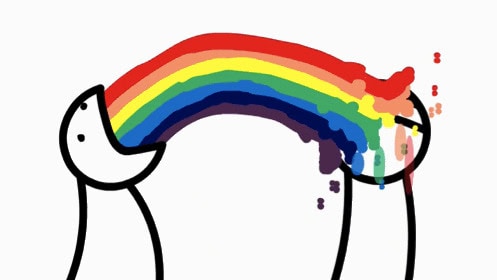 ---
A note about content warnings: Please give me a heads-up somewhere in your submission if your book contains sexual violence, self-harm, suicide, any abusive or derogatory behaviour towards marginalised characters, or anything else you deem potentially disturbing. This won't be a deciding factor for me; I just like to know about any potentially difficult content in advance. Thank you!
---
That's about it from me—thanks for reading! If you've got any questions, please don't hesitate to ask. You can comment on this post or reach me on Twitter @JakeCNicholls.
Grab a cookie (🍪) and continue your blog hop journey via the links below:
Pitch Wars 2020 Adult Mentors' Wish Lists