Tell the story you want to tell, and craft it in a way that will captivate readers.
Welcome to Future Worlds Editing! Wherever you are on your writing journey, I aim to give you the tools you need to move towards your long-term creative goals with confidence.
I'll be a fresh pair of eyes on your manuscript to let you know if what's on the page matches what's in your head. My developmental editing services are geared towards storytelling and writing craft—together, we'll make sure that:
your plot keeps readers up until the early hours of the morning;

your characters live on in your readers' heads long after the last page;

your world is so vivid that your readers want to return again and again.

---
If you're hoping to get your novel traditionally published, there are a lot of barriers in your way. Make sure your query letter isn't one of them—I'll help you polish your pitch to give you the best chance of capturing an agent's attention.
About Future Worlds Editing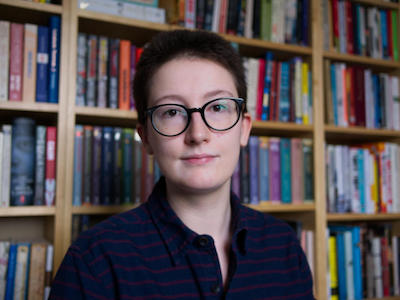 Hello! I'm Jake (they/them), a developmental editor based in the UK. At Future Worlds Editing, I can help you revise your manuscript, hone your writing craft, and get an energising boost towards your creative goals.
My expertise lies in science fiction and fantasy, with a particular focus on queer SFF (science fiction and fantasy with LGBTQIA+ representation) and a passion for inclusive SFF that centres marginalised voices and stories.
Find out more about me or get in touch!